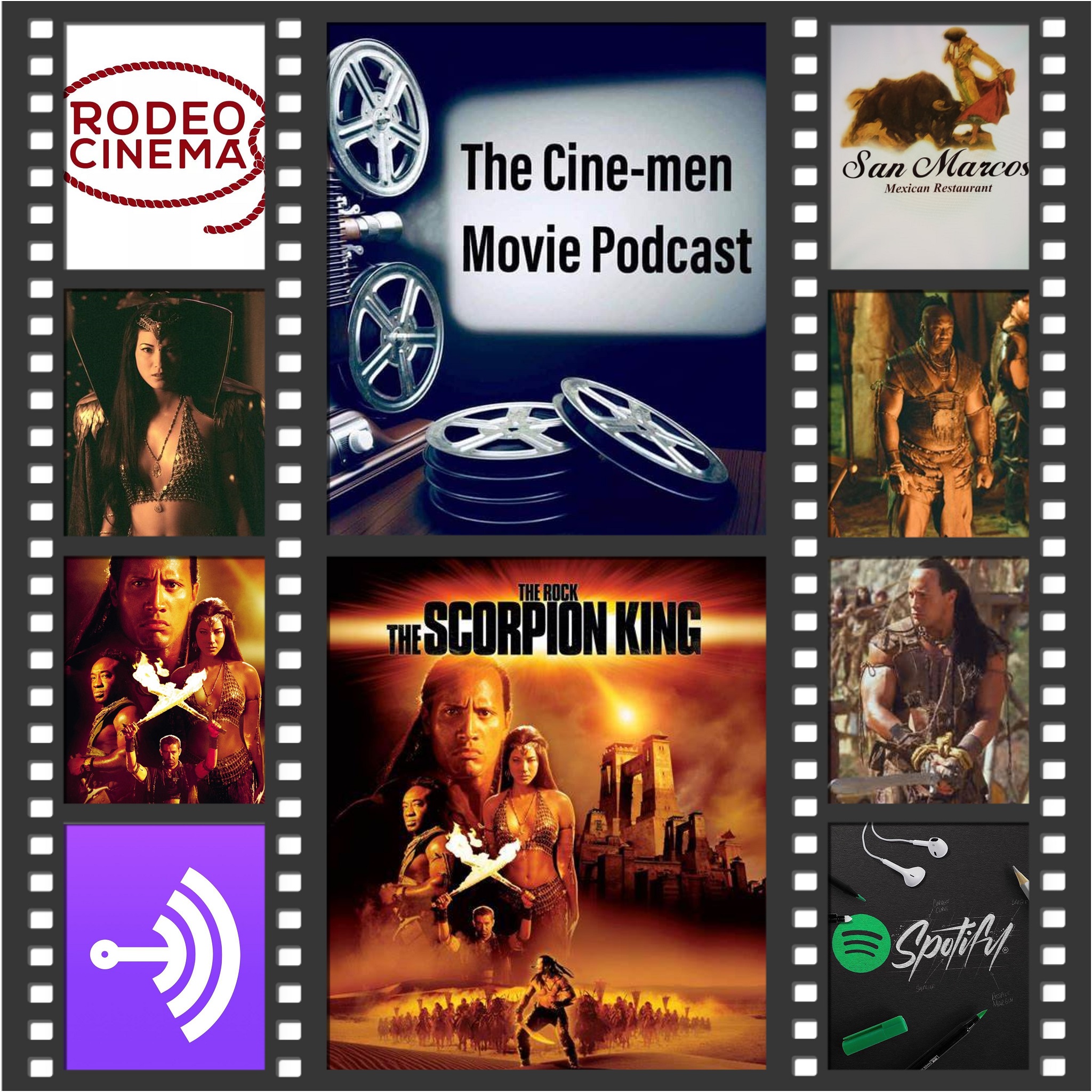 Welcome all moviegoers welcome to a new episode welcome to the Cine-Men Movie Podcast this week we review and discuss the scorpion king from 2002 we also visit recent watches which includes a review from the falcon and the winter soldier from episode 5 we also talk movie news and our top 5 worst cgi scenes all this and more in this weeks new episode!!!!!
also dont forget all of our episodes are sponsored by the fabulous San Marcos restuarants located at sw 59th and Agnew in Oklahoma city AND THE GREAT rodeo cinema located at 2221 exchange ave in okc!visit them at 
www.Rodeo cinema.org 
..episodes drop 9pm every Monday night
all this and more on
the
Cine-Men Movie Podcast!!!!!!!!!
Our episodes drop every Monday night @ 9pm
www.facebook.com/moviereelz405
www.Instagram.com/cinemenmoviepodcast
call in @ 405-590-5711
and email us @